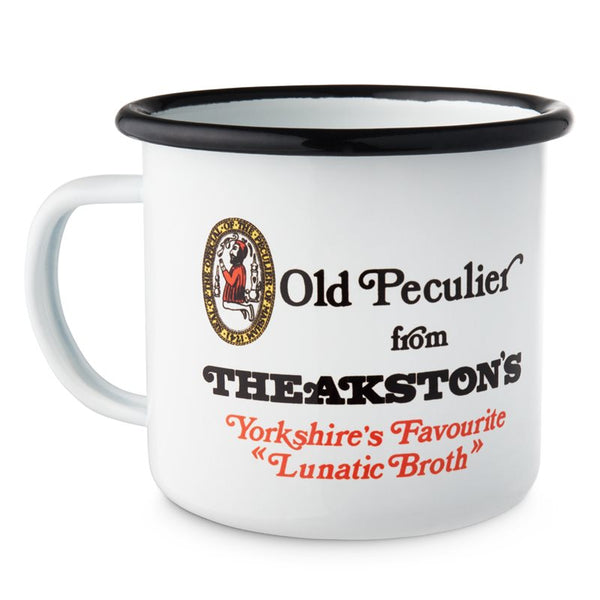 Drinking receptacles don't come much more 'Peculier' than this! The Theakston Enamel Mug can be used, not just for tea or coffee, but all manner of liquids, and some solids too. If your not drinking our 'Peculier' brew we recommend Yorkshire Tea , the other Yorkshire Brew!
SHIPPING INFORMATION
SHIPPING POLICY
Please note the following transit times are an approximation and do not include our processing time of 2-4 business days. Please allow for an additional 48hrs during peak periods, such as holiday periods, and special occasions.
We try our best to prepare your orders and send them out as soon as we can but orders can only be shipped during working days and hours. Please note shipping only takes place on business days.
We hope our valued customers might note that Theakston online shop does not represent courier companies, and as much as we hope for parcels to arrive on time, parcels can suffer delays beyond our control. However, please rest assured we're on your side and will help in any way we can.
WHERE DO YOU SHIP?
We offer shipping to the UK.
Reviews