Theakston Pale
The Ultimate Thirst Quencher!
Up until the mid-1980s, Pale Ale was a popular brand in the Theakston range of bottled beers and throughout the UK but with changing consumer fashions and the resurgent interest in cask conditioned beers, the popularity of a one-time mainstay of the British beer industry faded. But, as they say 'what goes round comes around' and once again Pale Ale has returned on a wave of popularity encouraged by the growing consumer interest in new world craft keg ales. This wonderful news has encouraged us to brew Pale once again this time with a modern twist. Cold filtered and unpasteurised, the process has enabled us to produce a beautifully hop-forward pale-coloured beer using a mix of new world hops noted for their refreshing and aromatic characteristics in a mash of Munich malts.
ABV
4.5%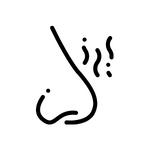 AROMA
Spicy Citrus​

SEE
Pale Gold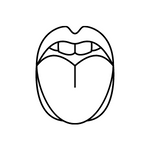 Taste
Zingy Grapefruit, Tangerine

Mouthfeel
Refreshing, hop-forward​

Style
New World Pale Ale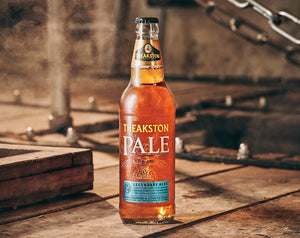 Tasting Notes
A potent mix of Summit, El Dorado, Chinook and Cascade hops delivers a hefty zing of spicy citrus, sweet orange and grapefruit. Generous helpings of Munich malt give balance and a pale gold coloured appearance, all to create the ultimate thirst quencher!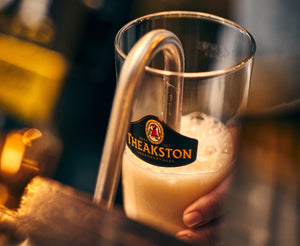 Food Pairing
- Lemon Chicken​
- Grilled Gammon Steak​
- Classic Burger ​
- Mexican Tacos or Fajitas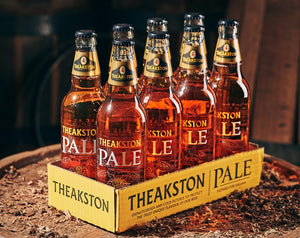 ALLERGENS/NUTRITIONAL INFORMATION
Allergens: Gluten (wheat and barley)​
Energy: 177kJ | 42kcal
Fat (of which saturates): 0g | 0g
Carbohydrates (of which sugars): 4g | 0g
Protein: 0.3g
Salt: 0g
*per 100ml