Theakston XB
Masham's Greatest Secret! Ruby coloured premium strength bitter
XB is a rare delight, a real ale connoisseur's masterpiece. A strong full-bodied ale with a subtle but superb blend of two types of bitter and three fruit hop varieties giving a most thirst quenching and satisfying ale. 
XB was first brewed in 1982 to celebrate the purchase of the Carlisle Brewery by Theakstons a few years before. Brewed always and ever in Masham, XB was designed as a tribute to the classic 'border' style of beer, strong in gravity, low but complex hop. It was an instant success and has remained so, winning over real ale devotees all over the UK. Always in the shadow of its more famous stable–mate, Old Peculier, XB has quietly established itself as favourite among serious cask ale enthusiasts. Its name came not from some clever marketing expert but rather based on the more prosaic features of the Masham brewery. In the days when the only way to distinguish the contents from one cask to the next was by use of one of only two wooden stamps dipped in white wash and applied to each cask, the only letters available were either an X or a B. We could have called in BX but we preferred XB!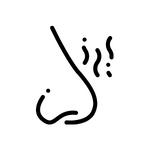 AROMA
A subtle calvados aroma

SEE
Ruby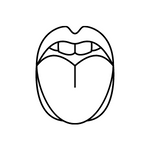 Taste
Rhubarb and apple fruit

Mouthfeel
Full-bodied

Style
Premium Bitter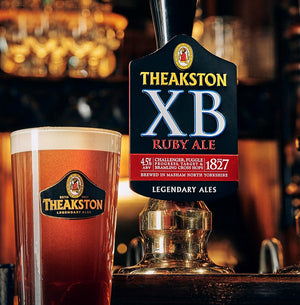 Tasting Notes
A premium strength, ruby coloured premium bitter with a delicate Calvados aroma, and a subtle rhubarb and apple fruit flavour. The balance between bitterness and fruitiness from Bramling Cross and Fuggle hops used give XB the distinctively complex aroma, making it a beer to savour.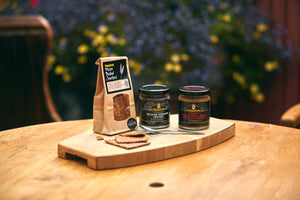 Food Pairing
- Sausage & Mash
- Casseroles and Stews
- Game
- Meat Pie
ALLERGENS/NUTRITIONAL INFORMATION
Allergens: Gluten (wheat and barley)​
Energy: 172kJ | 41kcal
Fat (of which saturates): 0g | 0g
Carbohydrates (of which sugars): 3.8g | 0g
Protein: 0.3g
Salt: 0g
*per 100ml