Theakston Lightfoot
Continental 'blonde beer' style cask ale
Our Lightfoot beer is named after the only other brewery in Masham, at the time, which Theakston took over in 1919. The Lightfoot and Theakston families were close and indeed linked through marriage and therefore it was a natural amalgamation of two well-established businesses. For many years it was rumoured that Theakston took over Lightfoot because they had a better cricket team something that was deemed unacceptable to the brewers in Red Lane! Lightfoot has always been a popular seasonal ale in fact so much so that in 2010 it became a permanent addition to our range and is now available all year round. It's light, fruity flavour makes it an ideal accompaniment to light curries, seafood dishes and summer salads or on a hot summer's day perfect just on its own!
Cask Lightfoot is now officially gluten free, click here to learn more!
ABV
4.1%

SEE
Blonde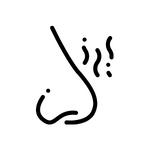 AROMA
A subtle honey aroma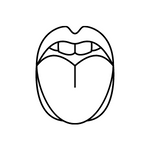 Taste
Zesty and floral

Mouthfeel
Thirst quenching

Style
Blonde Beer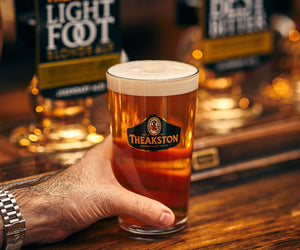 Tasting Notes
A hop-forward, zesty, floral blonde beer brewed with Munich Malt and bursting with citrus flavour from an abundant use of German Perle and Mittlefruh hops creating a delicious thirst quenching, continental-blonde style beer.
Food Pairing
- Salmon Teriyaki
- Lemon Cheesecake
- Bratwurst
- Wensleydale Cheese with Apricot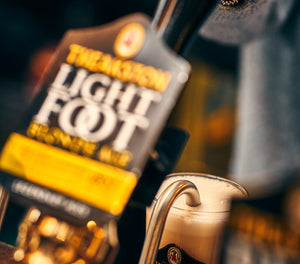 ALLERGENS/NUTRITIONAL INFORMATION
Allergens: Gluten (wheat and barley)​
Energy: 156kJ | 37kcal
Fat (of which saturates): 0g | 0g
Carbohydrates (of which sugars): 3.4g | 0g
Protein: 0.3g
Salt: 0g
*per 100ml