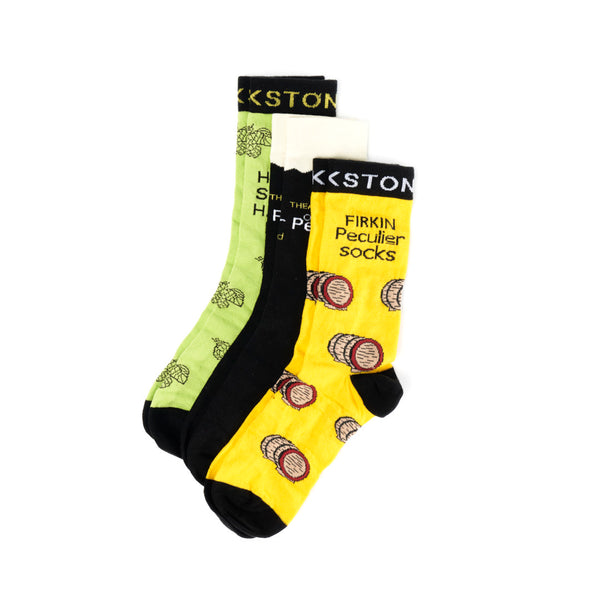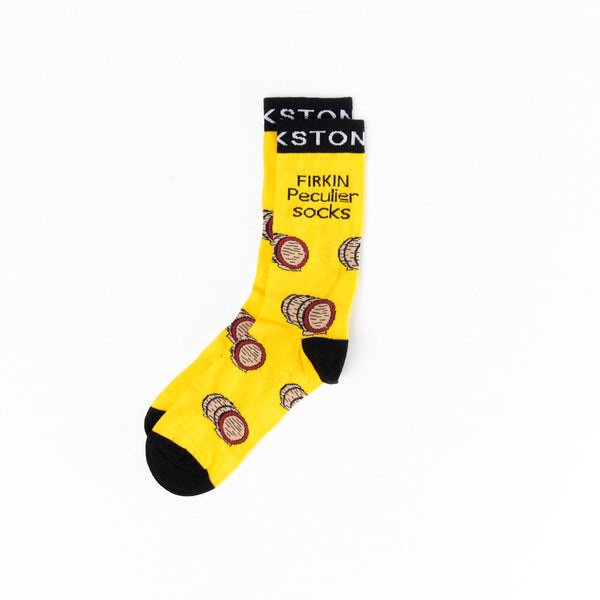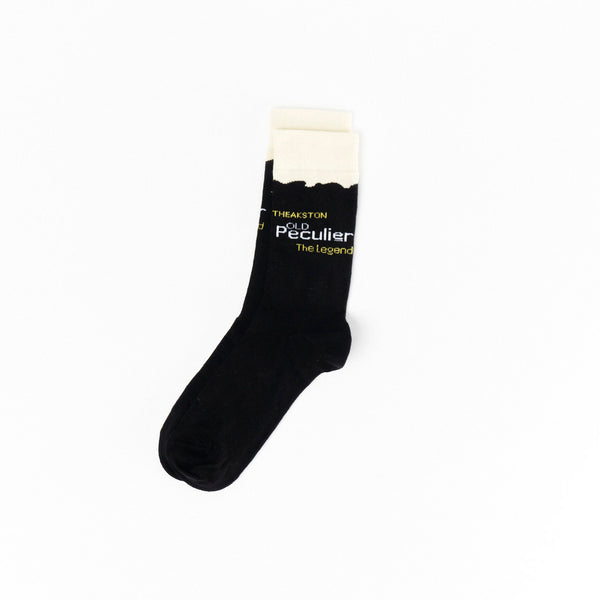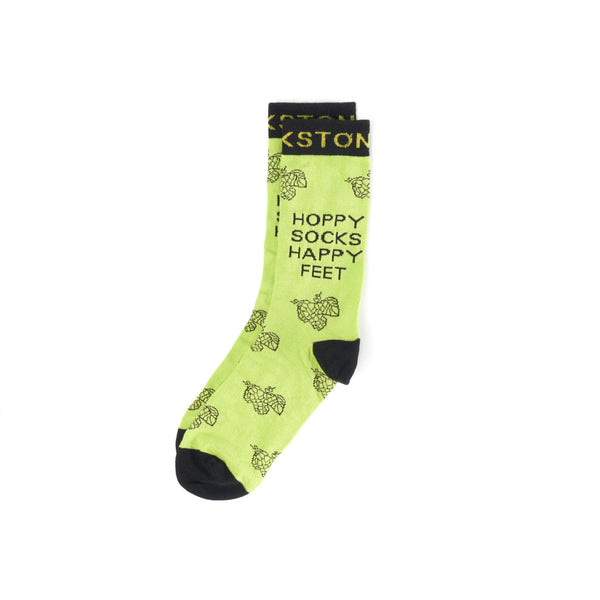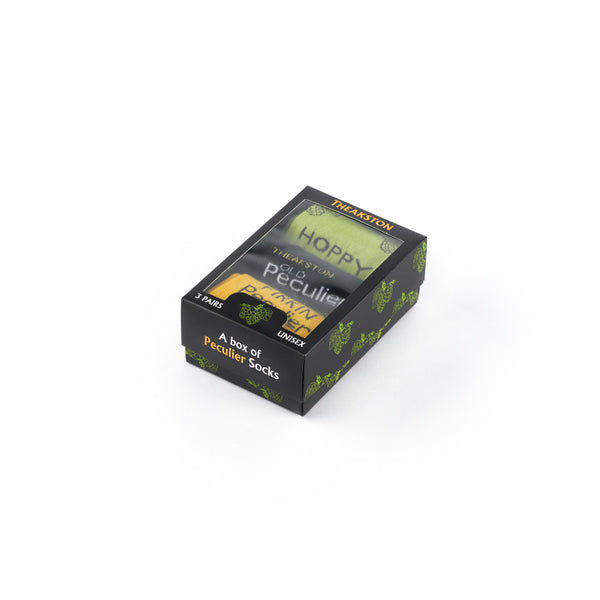 A box of Peculier Socks! What better gift for the friend or family member who loves our legendary Old Peculier!
Say 'cheers' to whoever's celebrating when you give them this box of Peculier socks – 3 pairs of uniquely designed beer gift boxed socks set! The perfect present for beer lovers, this mouth-watering triple pack contains a pair of bright green socks with Hoppy Socks Happy Feet strapline and hop motif embroidered on the leg, along with a pair of bright yellow socks with Firkin Peculier Socks strapline and barrel motif embroidered on the leg and finally a black pair of socks with a foaming creamy cuff  depicting a delicious pint of our most famous Old Peculier aka, the Legend.
The three pairs of socks are presented in a uniquely designed gift box (decorated with hops!) will be winners wherever they're worn, Christmas parties, New year's Eve, summer barbecues or down at the local.
The socks are cotton rich, woven in a breathable, soft and smooth fine gauge for comfort.
3 brightly coloured uniquely designed socks
Unisex Size 6-11
Materials
Black – 77% Cotton 21% Polyamide 2% Elastane
Yellow - 74% Cotton 21% Polyamide 2% Elastane
Green – 74% Cotton 21% Polyamide 2% Elastane
SHIPPING INFORMATION
SHIPPING POLICY
Please note the following transit times are an approximation and do not include our processing time of 2-4 business days. Please allow for an additional 48hrs during peak periods, such as holiday periods, and special occasions.
We try our best to prepare your orders and send them out as soon as we can but orders can only be shipped during working days and hours. Please note shipping only takes place on business days.
We hope our valued customers might note that Theakston online shop does not represent courier companies, and as much as we hope for parcels to arrive on time, parcels can suffer delays beyond our control. However, please rest assured we're on your side and will help in any way we can.
WHERE DO YOU SHIP?
We offer shipping to the UK.
Reviews