Theakston Old Peculier 24 x 440ml Cans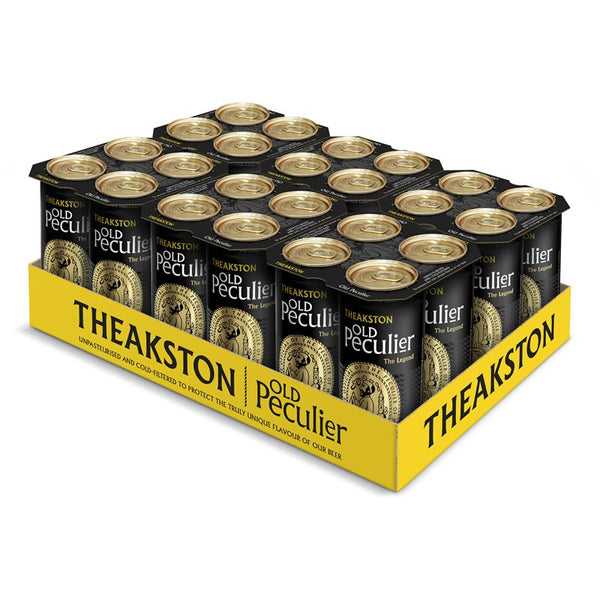 Theakston Old Peculier 5.6%
Theakston Old Peculier aka 'The Legend', is a beautiful, yet very simple beer, brewed using a generous blend of finest pale, crystal and roasted barley with two bitter hops combined with the majestic and noble Fuggle hop to produce a beer of awesome full-bodied flavour. Deep, dark ruby coloured with a rich fruity flavour and hints of black cherry and banana.
This case contains 24 x 440ml cans.
SHIPPING INFORMATION
SHIPPING POLICY
Please note the following transit times are an approximation and do not include our processing time of 2-4 business days. Please allow for an additional 48hrs during peak periods, such as holiday periods, and special occasions.
We try our best to prepare your orders and send them out as soon as we can but orders can only be shipped during working days and hours. Please note shipping only takes place on business days.
We hope our valued customers might note that Theakston online shop does not represent courier companies, and as much as we hope for parcels to arrive on time, parcels can suffer delays beyond our control. However, please rest assured we're on your side and will help in any way we can.
WHERE DO YOU SHIP?
We offer shipping to the UK.
Reviews